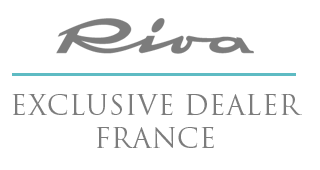 With the same passion and dedication for over 180 years,
Riva Family continues to speak everywhere to boat enthusiasts.
Since 1959 Monaco Boat Service and the Principality have formed an inseparable winning partnership. Riva exclusive dealer for France and Monaco, with its pontoons, quay and gallery that still today is able to amaze, it's the cradle of superior quality boats and personalized global services dedicated to the most demanding shipowners.
Center of excellence in maintenance, repair and technical assistance of boats and engines, it also offers daily and weekly charter services. The know-how acquired by our experts allows us to assist shipowners by providing specific advices regarding the registration.
Choosing Monaco Boat Service also means having access to glamourous, artistic and cultural Monegasque events often promoted by us, and becoming part of our elite clientele, which still today distinguishes us internationally.